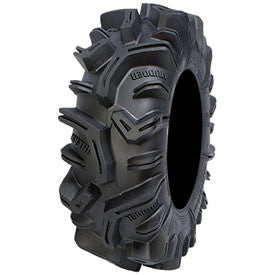 SEDONA MUDDA INLAW 8-PLY RADIAL TIRE
Sedona Mudda InLaw 8-Ply Radial Tire
2" deep center lug increases to 2 ¼" at outside edge to paddle you through the mud pit quickly.
Ultra strong 8 ply, puncture resistant Radial construction.
Superior handling, ride quality, tread life and grip compared to a 6 ply Bias.
Tread design wraps down sidewall deep paddling traction.
Aggressive mud tread pattern offers exceptional deep mud traction, self-cleaning, and is relatively smooth running on transfer sections.