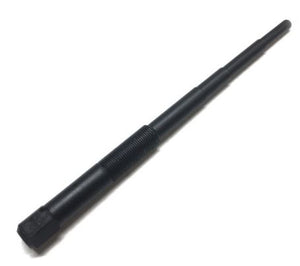 AFTERMARKET ASSASSINS HD POLARIS PRIMARY CLUTCH PULLER
This heavy duty primary clutch puller makes removing the primary clutch easy.
Just remove your primary clutch bolt with a 13/16" socket using an impact wrench or with a regular ratchet and pry bar through the clutch.  Thread this puller in by hand, then use the same method previously to tighten the puller in, and eventually it will pull the clutch off the tapered crankshaft.