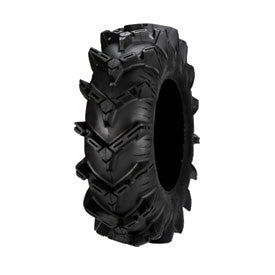 ITP CRYPTID 6-PLY TIRE
ITP Cryptid 6-Ply Tires
Details:
Proven "chevron" style tread pattern, designed to deliver unparalleled forward traction.
Lug Height is graduated, starting at 1.5 inches at center growing to 2 inches at the shoulder. The resulting paddle-like shoulder configuration provides maximum side bite for climbing in and out of the mud without compromising ride comfort on trails and hard pack.
6 Ply rated.
Grooved center lugs to channel away mud and debris.
Durable rubber compound to protect against abrasions, chips and cuts.