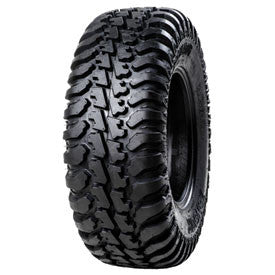 TENSOR REGULATOR 8-PLY RADIAL
Tensor Regulator 8-Ply Radial
Thick 8-ply construction, DOT approval, and a tread design based off of truck tires rather than ATV tires, the Tensor Regulator is the All-Terrain tire you've been waiting for.
DOT Approved
8-Ply Radial Construction with a Nylon reinforcement layer.
Steel belted inner and outer bead.
Wider footprint for enhanced handling and braking.
Variable tread pattern delivers the smoothest, quietest ride possible.
Deep tread lugs on shoulders for improved cornering traction.